Young American Aurelie Currie (Aurelie Curie) examines the highest points of urban infrastructure in search of spectacular sprawling city below. As you can see in the pictures of her photo series «Above» (top), she's not afraid of heights, which helps it to make a truly breathtaking images of urban landscapes. Especially she manages night shooting.
1. Aurelie Currie (Aurelie Curie) – American photographer from Seattle who loves to shoot types of night city views from the roofs of skyscrapers and bridges, abandoned buildings, industrial landscapes and underground utilities.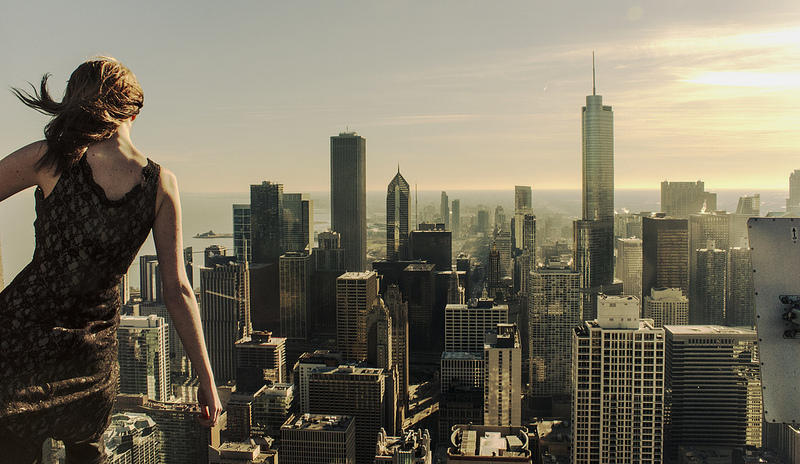 2. Very often it is the model at the edge of the roofs or in the middle of dark tunnels. The American said: "I wander on classified sites and find the beauty in the infrastructure."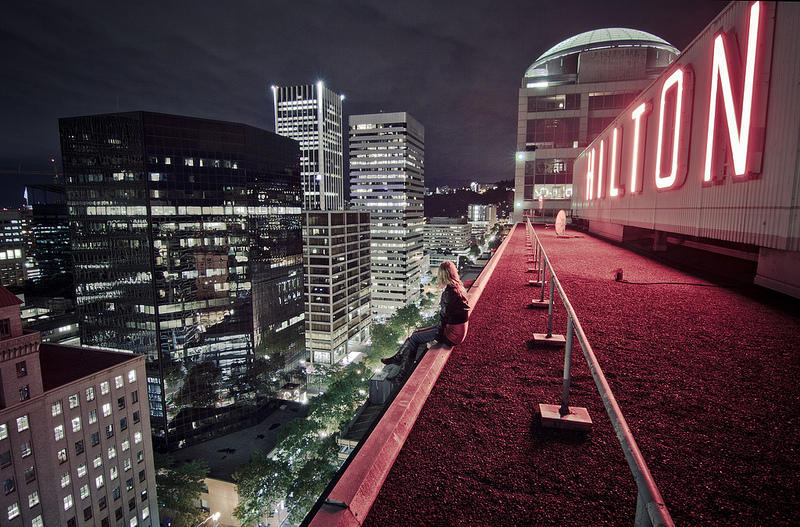 3. Many images are based on Aurelie going into perspective composition, and industrial landscapes and abandoned places, sometimes, its atmosphere reminiscent of footage from the cult film "Stalker".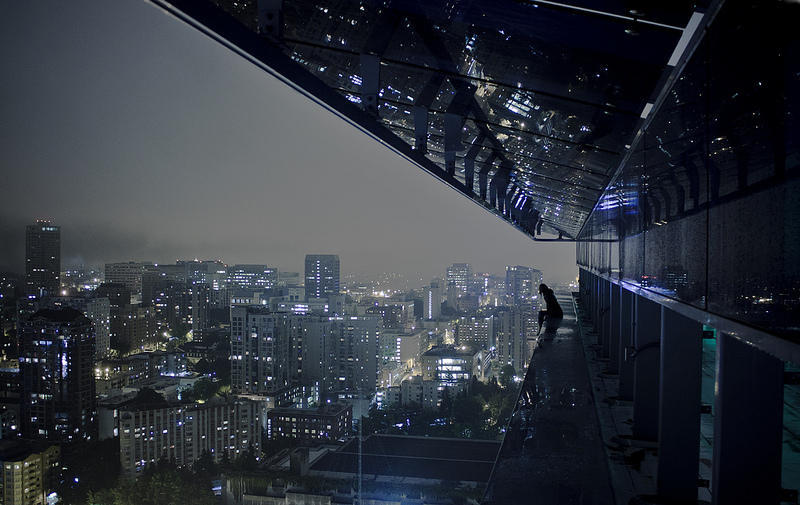 4. Aurelie sometimes makes self-portraits in the night city or sinister dungeons, and she looks like a heroine fantastic film.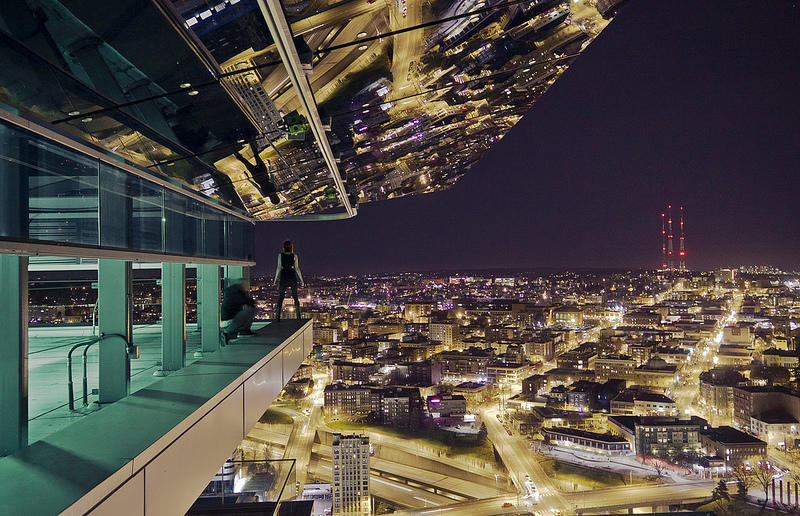 5. Photos Aurelie closely associated with her second passion – the study of the reach of ordinary people. She was eight years began to climb into the gutter of communication and the highest structures that could find.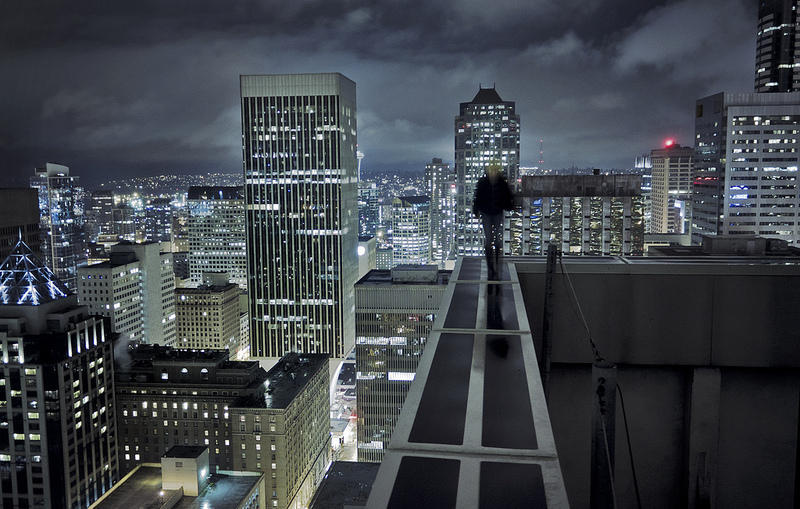 6. Aurelie rarely in such places one: usually it goes a couple of friends, who can always insure it. American says it climbed to the various buildings, bridges and caves in many cities in the U.S. and Canada. In this case, she often had to deal with the guards and the police, but, fortunately, it always ends happily.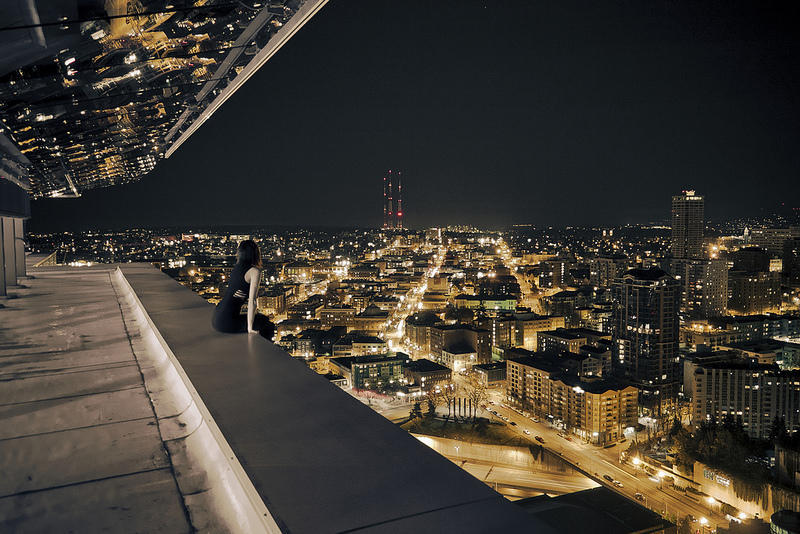 7. The photographs American worth noting a decent job with the light and mastery of digital color correction. After all, in addition to the construction of frame composition, the atmosphere is affected by the image light and color. To capture Aurélie uses the camera Canon T2i, 18-55 regular lens and a cheap tripod.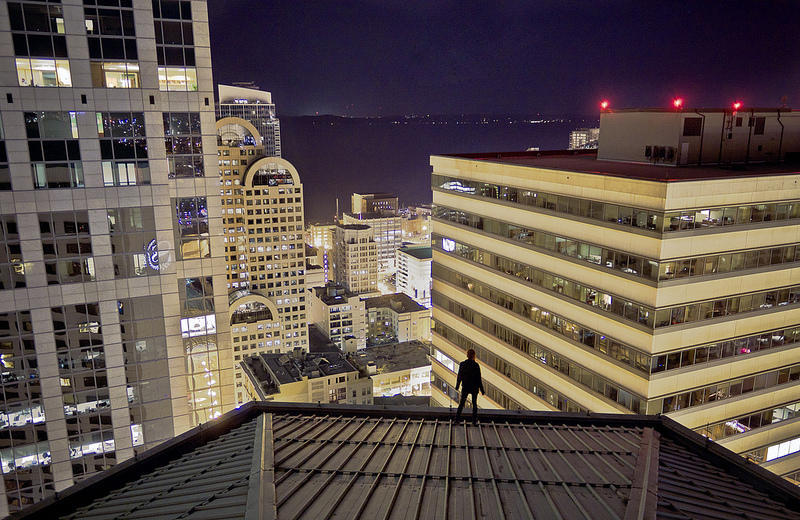 8. Her series «Above» – are photos with vibrant colors, fantastic scenery and beautiful silhouettes.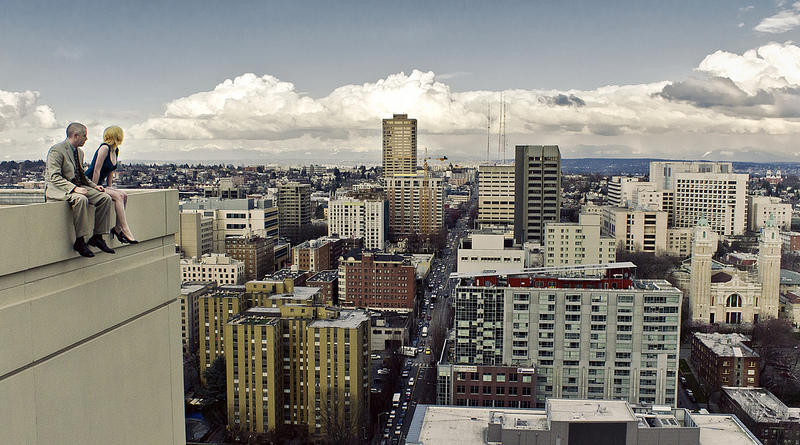 9. Each photograph combines a broad urban composition with similar parts of buildings and bridges and fascinating distant prospects of urban landscapes.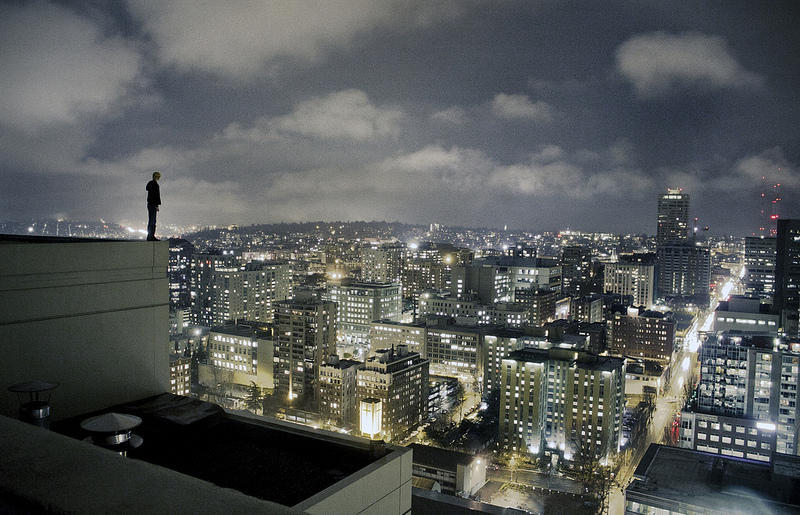 10. Photographer herself admits: "I wandered around and found a hidden place in the beauty of the city infrastructure."